---
Resources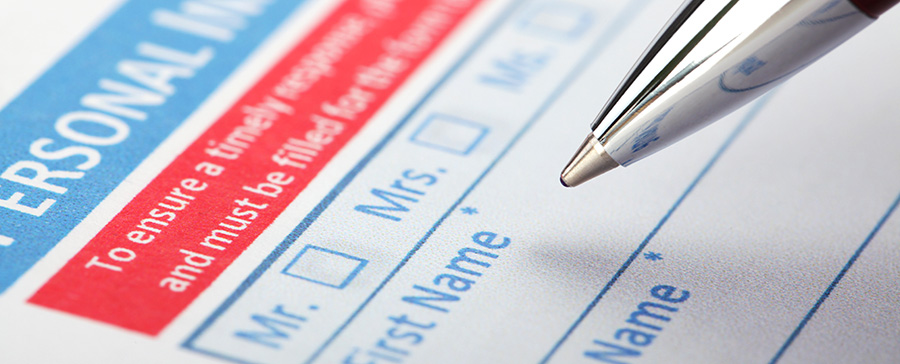 Motor Vehicle Report
Southern Mutual Church Insurance Company strongly believes that preventing losses before they happen benefits not only our policyholders, but more importantly, it protects the members and visitors of your church. We are committed to protecting your property by providing on-site inspections, by our trained personnel, at no cost to the church.
Safety First
From a safety standpoint SMCI believes having more than 8 drivers per vehicle is an increased risk due to a lack of training for a large number of drivers. Also, it is cost-prohibitive for us to run MVRs for a list of more than 8 drivers per vehicle. However, we understand there are times when churches feel they must exceed this limit, and we want to give those churches a tool they can use to provide us with additional MVRs at their own cost. As a part of our loss control procedures when insuring your church bus or van, we obtain Motor Vehicle Reports (MVRs) for the drivers list you provide to us, again at no cost to the church.
SMCI is pleased to expand our relationship with IntellicorpRecords, Inc. Intellicorp has agreed to offer discounted MVRs to churches who mention their affiliation with SMCI. Since each state handles MVR requests differently, each church will need to call Intellicorp directly for procedures and pricing. Please call them toll-free at 1-800-539-3717, and mention to them you are affiliated with Southern Mutual Church Insurance Company.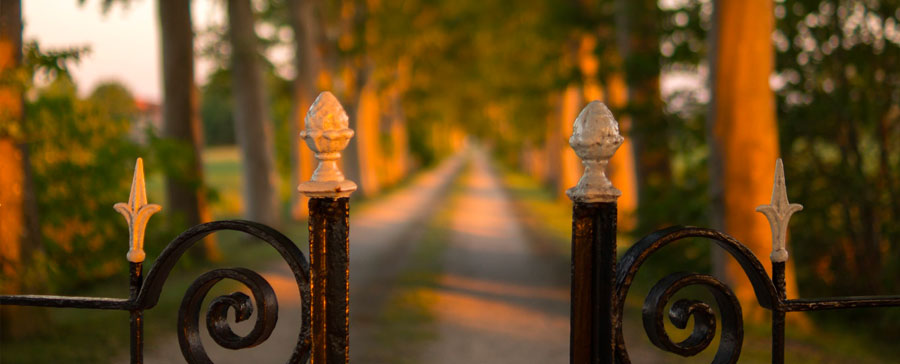 Gatekeeper Newsletter
Our GateKeeper Newsletter is just one more way SMCI reaches out to our customers to provide timely information about topics that are important to you, as well as information about our company and employees.
Routine Maintenance Reduces Risk and Losses
Routine maintenance is one of the most cost-effective ways your church can reduce the risks associated with having to file a claim. Now is a good time to do a maintenance sweep around your church campus that can not only make your church cleaner, but it will make it safer, too.
Start by identifying one individual who will be responsible for replacing the batteries in all smoke detectors and testing their function. This same person should also be responsible for checking that all fire extinguishers are fully charged and their inspection tags are up-to-date.
If your church has gutters, be sure they are clean in order to prevent trapped moisture and water backup, which can result in damage to your buildings. You should also trim back overhanging tree limbs as needed, as well as inspect all walking surfaces and grounds for debris and trip hazards.
Doing these things may not seem important at first, but you could prevent an accident that causes injury to a church member or visitor.

Child & Youth Protection Plan
Protecting the Children - Protecting the Church - Protecting Yourself
Unfortunately, sexual misconduct against children is a growing problem in our country, and yes, even in the Church. Southern Mutual Church Insurance offers liability coverage to protect churches after an incident has occurred. However, we want to help churches prevent the abuse from happening in the first place. We have committed to providing this help in several ways.
First, download the Child Youth Protection Manual, or click the link at the bottom. This manual is full of useful tips your church can use as safeguards for your children. There are also several ready-to-use forms, such as an evaluation checklist and a volunteer worker application. This manual is free and we encourage you to save it and print as many copies as you need.
Second, we have several representatives ready to present our Child and Youth Protection Workshop to your church leaders and volunteers. This hour long workshop will equip you with the information you need to start a prevention program at your church or enhance the one you already have in place. Please contact Matthew Quinton at 803-776-9365 to make an appointment.
We are pleased to recommend Intellicorp as a resource for purchasing background checks on volunteers, employees and staff members at a discounted price. For more information on services available, pricing, and ordering instructions, please visit the link below.

Intellicorp Child Youth Protection Manual
---
---
Learning The Facts
Experts estimate that one in four girls and one in six boys are sexually abused before their eighteenth birthday.
The average age for reported sexual abuse is nine years old.
Twenty-two percent of victims are under the age of eight, and Only one in ten child victims report the abuse.
Children who are sexually abused and do not "tell" are at a far greater risk than the general population for a host of psychological, emotional, social, and physical problems, often lasting into adulthood.
Minimize opportunity for abuse by eliminating one-adult/one-child situations. Talk about it. Understand why children often keep abuse a secret. Stay alert to signs of possible sexual abuse.
Reducing The Risk
Here are some simple ideas your church can implement to help reduce the risk of sexual abuse in your congregation:
Establish screening procedures for all volunteers.
Run background checks on employees and volunteers.
Institute a minimum six-month waiting period for volunteers.
Provide periodic and continuous training for staff and volunteers.
Maintain proper student/teacher ratios.
Be sure all rooms where children and youth meet have windows in the doors.
Eliminate one child-one adult interaction at all children/youth.
Provide counseling only in rooms where the door has a window or the door can be kept open at all times.
Never counsel or meet one-on-one at someone's home.

Church Security
Where do we start?
A sanctuary is a welcoming place of refuge and safety. In today's increasingly violent world, however, even our churches have come under attack. We no longer live in a time when we can ignore this fact and we must now find ways to protect our church families. This has led many church leaders to ask the question, "Where do we start?"
First and foremost, you must HAVE A PLAN. Southern Mutual Church Insurance Company is responding by partnering with local law enforcement officials and key security consultants to provide our churches with the comprehensive information you need to create a security program suited to your church's specific needs. We will continue to update our website with information and links to resources to help guide you as you provide a more secure church campus, without losing the welcoming environment your church is called to be in the community.
The way to secure peace is to be prepared. They that are on their guard, and appear ready to receive their adversaries, are in much less danger of being attacked, than the negligent. - Benjamin Franklin
SMCI is receiving many questions and concerns from our churches, with the most frequently asked question being, "Can church members with a concealed carry permit bring their firearms onto the church premises?" This is a question that is becoming more common with the increase in violence. The final decision on allowing firearms on the premises rests with state law and the church leadership. However, if the church leadership decides to allow certain members to carry a concealed firearm, the church should be sure the person has a valid license/permit, along with firearms/security/safety training that goes well beyond what most states require to obtain a license/permit. Please note that just because someone has a license/permit doesn't mean they should be allowed to carry a firearm on church premises, as some people are not suited to handle this responsibility. Obviously, this is a difficult issue and one that should be addressed in the church's security plan. Be sure to enlist the expertise of local law enforcement and those in the legal field when developing your security plan
---
Download Our Sample Church Security Policies & Procedures Manual

More links to security and medical resources

---
---
Start With The Basics
Build your Church Security Program on a solid foundation. There are three pillars of security on which you should base your program.
TRAINING - PROTOCOLS - EQUIPMENT
While you may be tempted to run out and purchase cameras for every corner of your buildings, without the proper protocols and training in place those cameras become an investigative tool after an incident.
Your initial focus should be on protocols and training, then add equipment as tools to enhance the capabilities of your Security Team. Listed below are several suggestions to get your Security Program started.
Know your vulnerabilities. Contact your local Sheriff's Department and ask if they have someone who specializes in security assessments. Alternatively, search for a security consulting firm in your area and have them come to your property to conduct a security assessment of your entire campus.
Recruit volunteers. Form a Security Committee by first identifying a key member of the church to head the committee, someone who will be vigilant and passionate about their new role in the church, and then add as many other volunteers as you think is necessary to secure your church campus. Be sure to include any members of the church who are in the law enforcement or medical communities.
Begin immediately. Do not wait. Once you have your security assessment in hand and a committee in place, immediately begin the process of building your Security Program. Immediately address the most vulnerable areas of your church campus.
Build on the basics. Once the Security Committee has built a comprehensive security program, including training requirements, protocols, and incident response guidelines, conduct a meeting with all teachers and volunteers to make sure they are well-trained in the procedures they should follow in the case of an incident.
Medical response. All too often so much attention is placed on putting a security program into action, the medical response to a mass casualty incident is overlooked. You should also identify and recruit church members with a medical background to be a part of your Security Committee. They should be responsible for assessing the church's ability to respond in the case of one or more severe bleeding casualties. Every church should have multiple trauma kits staged throughout the church campus, along with several volunteers trained in the proper use of these kits.
To further help your church begin the process of establishing a comprehensive security plan, we recommend the resources offered by Strategos International. On the Strategos website, you can purchase a 30-minute video covering the basics of church security for $17. CLICK HERE to purchase the video. We also recommend the Strategos one and two day training classes to take your planning and training to the next level. Your church can host these training classes at no cost to the church and attendees pay just $99 per day. For more information or to schedule a class, CLICK HERE to visit the Strategos training page or call Strategos at 1-888-569-5444.
---
security and medical resources
Beware: Thieves are after your catalytic converter
Remember several years ago when thieves were destroying and stealing air-conditioners from churches to get the copper? Thieves would strike unsuspecting churches by stealing the copper tubing from the units, then when churches needed the air-conditioning – it wouldn't work. In the meantime, the thieves were making money by selling the copper and costing churches thousands of dollars in the process.
Fast forward a few years and we now have a similar problem, only the valuable metal is much easier to access and steal. Thieves are taking the catalytic converters from the undersides of vehicles and it only takes them a matter of minutes. Catalytic converter theft is soaring as criminals are once again cashing in on the metal price boom.
What is a catalytic converter?
A catalytic converter is something that has been an essential element in vehicles since 1974. It plays an important role in protecting the environment and public health. A catalytic converter is an exhaust emission control device that reduces toxic gases and pollutants in your vehicle's engine into less-toxic pollutants. It is an unassuming-looking round canister that is part of your exhaust system, located between the engine and the muffler – usually on the passenger side.
Why do thieves want them?
Catalytic converters contain three expensive metals – platinum, rhodium, and palladium. Thieves can sell the converters to scrap yards for as much as $200 apiece. However, it could cost in upwards of $2,000 to replace it. Question: Can your vehicle get by without a catalytic converter? Answer: No. Your car will not run properly without it, and it is illegal for vehicles not to have one.
How can you tell if your converter is missing?
There will be no question if your vehicle's catalytic converter is missing. The first time you turn on the vehicle after the catalytic converter has been stolen, you will hear a loud rumbling or roaring sound. It will get louder if you step on the gas. If this happens, you should check underneath the vehicle. There will likely be a gaping space in the middle of your exhaust and you should be able to see where the piping was cut away.
What can you do about this problem?
If you determine that your catalytic converter has been stolen, you should notify the police and contact your insurance company. Before this happens, we would like to share some strategies to prevent this from happening to you:
Park in well-lit areas, to make it more difficult for thieves.
When parking in a public lot, park as close to a building entrance as you can or to the nearest access road, where there is increased pedestrian traffic.
Security devices are available that can respond to the vibrations that occur when the thief tries to saw off a converter.
Pay attention to local news reports so you will know if converter thieves are active in your area.
Why should we address this issue?
In 2019, the number of catalytic converter theft claims reported to Southern Mutual Church Insurance Company was nearly equal to the number of claims in the previous 8 years combined. Through the first three months of 2020, SMCI has experienced an even higher frequency of these losses. With the continued rise in claims in this area, Southern Mutual Church Insurance is here to help. To learn more about how you can protect your church from this type of threat, contact one of our professionals at Southern Mutual Church Insurance to see how we can help. Please call (800) 922-5332 or email us at info@smcins.comfor more information.

Here is how to protect your church from cyber threats
In today's electronically connected world, anyone with a computer is vulnerable to cyber attacks. That is true for churches as much as for any private business or government agency.
When hackers can break into Target, Home Depot, Sony, Citibank, the NSA, the IRS and even Facebook, how can you keep your church and the personal information of your congregation safe?
Churches are particularly vulnerable because their systems tend to have a diverse set of users – staff, volunteers, members, and visitors with their own devices that might connect to the church network while they are in the building.
Cyber crooks are not trying to get a sneak peek at next week's sermon. They are after user names, passwords, and personally identifiable information such as names, addresses, dates and places of birth, and Social Security numbers.
So how do you protect all that?
First, accept that you are at risk. Do not succumb to the temptation to believe no one would bother with your church's data. There is always someone out there who will.
Then, make sure you understand the threat. Here are some of the threats you need to learn about:
Phishing - Phishing emails can take many forms, including alerts that look as though they are from legitimate sources. Their objective is to trick the recipient to click on a link or attachment that opens the door for hackers to steal data or infect systems with malware. It only takes one employee or volunteer to make one mistake to compromise an entire network and cause a data breach. Make sure everyone who uses your system understands the threat.
Malware - This is malicious software installed without a user's knowledge. It typically occurs when a user clicks on a link in a phishing email or visits an infected website. The ways malware can get into your system increase every day. Points of vulnerability can include the growing number of Internet of Things devices such as thermostats, alarms, cameras, and appliances that connect to the Internet.
Technical Vulnerabilities - There can be holes in software code that allow cyber criminals to gain unauthorized access to a system. These can exist in all sorts of applications and operating systems. An astounding number of vulnerabilities are discovered every day. They can be closed by applying patches and updates, but the only defense is to have multiple controls in place.
Create a culture of cybersecurity at your church. Here are some tips:
Use strong passwords. It is easier to remember a simple password – but also easy for thieves to guess. Avoid letter combinations that would be obvious for a church to use. "God" and "Jesus" will be some of the first things the hackers will try.
Do not leave passwords written out in the open. You may find it helpful to keep yours written on a sticky note, but a thief will love you for it.
Never reuse passwords. Again, that is the easy route, and the easier it is, the more vulnerable to a hack.
Use antivirus protection. This is basic, but it needs to be said: Make sure you have a state-of-the-art antivirus program running on your system at all times.
Keep software updated. Not just your security software, although that is critical: The threats are always changing, and you need to keep up with those changes. You need to make sure you keep up with updates for ALL your software, including such basics as Microsoft Office.
Train staff and volunteers. It is not enough for the pastor and church secretary to be security-conscious. Anyone who connects to your network needs to be on guard.
Make sure you have a working firewall. It can be as important as the lock on your church office door.
Employ encryption. If you store personally identifiable information, such as banking information for electronic tithing, you must make sure your database stores that information in an encrypted format.
Employ dual authentication procedures. A two-step login procedure makes you more than twice as secure.
Develop a response plan. No matter how careful or smart you are, breaches can occur. You need a plan in place to react and minimize the damage when intruders get into your system.
For a printable cybersecurity checklist poster Click here.

CongregationU online training
CongregationU is a leader in faith-based online training that focuses on the practical aspects of church life, from risk management to human resources to overall health and wellness. Our online training is faith-based and presents scenarios that happen in churches and organizations across the country.
Most courses are around 20 to 30 minutes, and the training is online so it is available at your convenience. Easy administrative tracking means your organization can purchase, assign and monitor course progress in one administrative dashboard.
When congregants are empowered with knowledge, they can serve more effectively in all aspects of church life. Train all of your leaders, staff and congregants for one low price with our cost-effective rooftop pricing, which is based on church attendance and starts as low as $199 annually (less 20% for SMCI customers).
Visit CongregationU.com or call 866.862.5855 for more information. Or, to take advantage of this special offer right away, log in to your SMCI account to receive your discount code.

Safe Gatherings
Southern Mutual Church Insurance is passionate about protecting children, youth, and vulnerable adults from abuse that happens inside and outside the walls of churches and other faith-based organizations. That is why we are offering Safe Gatherings as a resource in this area.
Safe Gatherings is an online abuse prevention program that screens and educates staff and volunteers to help prevent abuse of children, youth and vulnerable adults. We partner with background check companies and process the applications so church administrators can spend time on other tasks.
The secure Safe Gatherings system includes:
Processing of two electronic references
National criminal background check
7-year current county of residence OR multi-county of residence background check (recommended)
National and state of residence Sex Offender Registry check
Applicant tracking for church administrators
1.5-hour online abuse prevention and boundary awareness training
When employees and volunteers are trained about best practices for working with vulnerable populations, know the behaviors of potential abusers, recognize the signs of abuse and know how to handle reporting, they are better equipped to prevent abuse.
Visit the Safe Gatherings website or call 888.241.8258 for additional information.

Don't let criminals take advantage of your church's kindness
If your church is like most of our policyholders, you likely have a friendly and caring staff in your office.
Unfortunately, there are people who will exploit a community of trust and see you as an easy target for social engineering fraud.
What is Social Engineering Fraud?
Social engineering fraud is a confidence scheme that takes advantage of human trust and generosity to obtain money, or private information that could lead to obtaining money. The scammer does this by posing as someone who has an urgent need for your help, often using stolen identification. The approach tends to come via phone or email.
Here's how Social Engineering Fraud can happen.
Caller A phones your church office, seemingly in a panic, because he says he just realized he had placed a check in the collection plate for $1,000, when he had meant to write it for $10. Trying to help, your office worker checks your records and discover you had just sent to the bank a check for $1,000 from someone with the same name.
Your office then helpfully sends an electronic refund in the amount of $990 to the caller.
A few days later, you find that the $1,000 check has bounced. And of course, no one answers at the number Caller A called from.
What can you do?
First, be wary when someone asks you to return a contribution. This should be treated as what it is – an unusual and ultimately suspicious request.
Don't let the caller rush you. In the case above, the caller is trying to take advantage of the lag time between a check arriving at a bank and it clearing the bank's system. Wait and make sure the payment has cleared before even considering issuing a refund.
Delete any request for financial information or passwords.
Look into social engineering fraud insurance. Other forms of insurance may not cover your loss simply because no one broke into your system; you gave up the money or information willingly.
To learn more about how you can protect your church from this type of threat, contact one of our professionals at Southern Mutual Church Insurance to see how we can help. Please call 1-800-922-5332, or email us at info@smcins.com for more information.